Missouri Environmental Education News: February 2023
Welcome to the lastest edition of MEEA's Newsletter
Table of Contents
Feature Article
Lesson Resources
Vista Positions Available
Featured Events, Grants, & Workshops
JEDIA: Justice, Equity, Diversity, Inclusion, and Accessibility
Green Schools Corner
Missouri Nature Phenomena This Month
News from the Field
Dear Friends of MEEA, 
As I read through all of Jamin's ideas on how to send the planet some love in this month's newsletter, I was so inspired by just how many resources exist to help us actively show love and care for our planet. And how simple it can be sometimes – see her Valentine to Planet Earth! I also reflected on how important it is for us environmental educators to remember to return some love to ourselves. As the saying goes, you have to put on your own oxygen mask before helping someone else do the same. Otherwise, you run the risk of becoming incapacitated and unable to help anyone or anything at all. I personally benefit, and so does the work, when I remember that rest, rejuvenation, and finding joy are important elements of being a change agent.
There is so much work to do, on so many fronts, and yes time is of the essence. It's Black History month, and my heart is so heavy for Tyre Nichols and all his friends and family right now. I want to do so much to help this world, and I know that MEEA has a significant part to play – both in terms of caring for the Earth and being part of the movement for social justice. 
Years ago, I was fortunate to attend a silent meditation retreat led by the late Thich Nhat, a Vietnamese monk, at a Buddhist monastery he founded in Mississippi. (Yes, you read that right!) A group of about 75 of us followed him through the forest on a walking meditation one day with the simple instructions to breathe and touch the Earth gently with love. As he instructed us that day, and as he wrote last February: 
"We think that the earth is the earth and we are something outside of the earth. But in fact we are inside of the earth. Imagine that the earth is the tree and we are a leaf. The earth is not the environment, something outside of us that we need to care for. The earth is us. Just as your parents, ancestors, and teachers are inside you, the earth is in you. Taking care of the earth, we take care of ourselves."
This month, in honor of Mother Earth, I pledge to do a Touch the Earth walking meditation and simultaneously nourish myself, my work, and the ground beneath my feet. I'm thankful for all the steps that have brought me to this place – with the MEEA community who also wants to love our Planet Earth. May your February be filled with lots of love!
Lesli
P.S. And of course I'm going to write that Valentine to Planet Earth!
Lesli Moylan, MEEA Executive Director
Feature Article & Lesson Resources:
Give Planet Earth Some Love
If you don't already realize this, I tend to think of song titles and/or lyrics related to just about everything I do in life (I think I may have sung before I talked?).
Anyway, as we move into February, and of course think of upcoming events this month such as Valentine's Day, I think of songs about love.  In particular, the title "Love the One You're With" comes to mind when I challenge you to Give Planet Earth some love…
Our Earth is the only place we are "with," so to speak.  We don't have anywhere else to go, and even if we did, I know I wouldn't want to live anywhere else but here.  It's our Garden…where we and all living things that we share the natural world with are designed to be.
"All You Need Is Love"–another great song!  Our environment needs some love, some healing, some balance, don't you think?
So, instead of continuing to wax poetic in this article, I've decided to challenge you:
Design a Valentine's Day Card from you to Earth.  Say what you feel about our only home that makes you love it, and share it back with us (as a photo or online design file) if you like.  If you're a teacher, perhaps have your students take this challenge and create cards showing their vision of loving the planet.
I'll put them on the website, with your permission; submit via email to bray@meea.org
I'm a songwriter, not a visual artist (obviously!), but here's my card to Mother Earth to get us started!
Show Mother Earth some love with these simple ideas.
Mother Earth has had a bit of a rough time of late – her oceans are awash with single use plastic, wildlife populations are declining at an unprecedeted rate, and we have less than 12 years to limit irreversible climate change catastrophe.
So that's why we think that the planet deserves to be shown a bit of love and kindness!  Even these small changes can help to make a difference, and hopefully they can be the start of new conscious habits and practices beyond February 14th.
Here are some simple ways to spread the love:
1. Volunteer your time to help clean things up 
Litter not only makes our paths, parks and beaches look untidy, it also causes harm to wildlife and the environment – with plastic waste in particular sticking around for years. Help to keep the planet clean by volunteering your time to take part in an organised beach or river clean.
You can even clean the waterways of London while stand-up paddle boarding or canoeing – see Paddle & Pick or Plastic Patrol.
If you don't want to join an organised clean, why not simply take it upon yourself to pick up some litter on your local, beach, or even as you go about your day?  Combine with some exercise by going plogging – the Swedish craze for litter picking while jogging.
2. Dress more consciously
The world's addiction to fast fashion devastates wildlife and communities around the world – from the pollution caused by intensive cotton farming on people and the planet (remember the dried up Aral Sea in Stacey Dooley Investigates: Fashion's Dirty Secrets?); to the water used in production of clothes and thehidden plastics released during clothes washing, which make their way back to the sea and into the food chain – the clothes we buy and wear can have a big impact on the world.
To help reduce this impact, choose natural, organic fibres as much as possible and buy clothes that you really love and will keep wearing beyond #30wears from ethical brands.
Read our simple tips on how to adopt a new, more sustainable way to dress.
3. Give up single use plastic 
… or at least reduce it.  Documetaries such as Blue Planet II and Drowning in Plastic have highlighted the vast extent of the plastic crisis and the devastating impact single use plastic is having on ocean wildlife.
There are many simple swaps you can make at home to reduce the amount of  plastic you buy and discard, from carrying a reusable water bottle to buying food in bulk. See Melissa Hemsley's guide to 10 simple swaps to cut down on plastic and our plastic free beauty swaps.
To see all 12 ideas, along with multiple handy links, go to this source from the UK:  eco-age.com/resources/12-ways-love-our-planet
ARTICLE & IDEAS SUBMITTED BY:
Jamin Bray, MEEA Assistant Director
12 Ways to Love Our Planet
Some Fantastic examples of Missourians showing the Earth some love by volunteering:
River Relief cleanups —

The Missouri River Relief hosts clean ups on the lower section of the Missouri River from Omaha, NE to St. Louis, MO.  

riverrelief.org
Stream Teams across the state test the quality of our waterways and clean up plastics and other debris.  mostreamteam.org
Forest Releaf gives away hundreds of free trees throughout Missouri and Southern Illinois.  moreleaf.org
Community Gardens are "sprouting" up all over the State, thanks to diverse groups and collaborators.  Community Gardening Toolkit
Missouri Master Naturalists

provide education, outreach and service dedicated to the beneficial management of natural resources and natural areas. 

extension.missouri.edu/programs/missouri-master-naturalist
Vista Positions Available
Current Open VISTA Positions
Interested?
Click the link below to find out more!
Two School Support positions:  P

rovide one-on-one support for under-resourced Missouri schools, assist with action planning, progress tracking, and outreach to expand the program.

 

MGS School Support VISTA



Grants
Featured Grant:
Missouri Environmental Education Mini-Grants
Workshops
Featured Workshops:
Missouri Botanical Garden Spring/Summer Classes
JEDIA: Justice, Equity, Diversity, Inclusion and Accessibility
ACCESSIBLE VOLUNTEER OPPORTUNITIES
Planting trees and growing healthy communities together.
We know you want to show the Earth some love!  Maybe you saw the tips in the Lesson Resources and thought,
"I'd like to volunteer AND plant some trees!"
Accessibility should never be a deterant to making a difference.  This organization has some great tips for creating volunteer events with accessibility in mind. LOVE it!!
friendsoftrees.org/about/accessible-events
If we want to understand JEDIA and how important it is in Environmental Education, we need to start at the beginninThis first video is a brief explanation from NAAEE, and the second goes into more detail about experiencing inequity, and how a disconnect from nature can affect human health.  Take ook
At "Friends of Trees," our main activity is to engage community members by planting trees to make our environment and neighborhoods a healthier place for all. To do that, we rely on amazing volunteers who plant thousands of trees and native plants every year. To make sure that everyone in our community has the opportunity to engage in these activities and get the benefits of planting trees together, we want to make sure everyone knows the nature of the work we do and our efforts to be more accessible.
Our planting events are generally English-speaking and physical in nature — from getting to the sites to actually planting the trees themselves. The general work of a volunteer is to plant trees, which often requires some heavy lifting, bending, digging, stake pounding, and/or watering. However, we do have other volunteer roles that are just as important and valuable in ensuring that planting events are successful. Volunteers support in registration, welcoming folks to a site, sorting plants, cleaning tools, and general maintenance of our staging site area. We encourage you to reach out to our Volunteer & Outreach Program if you would like to explore any of these different volunteer roles or if you have language preference beyond English.
We also welcome volunteers with their caregivers and those who may need extra assistance. If you have a group of folks who need some extra assistance and have caregivers, please let us know the nature of work you would like to do. If the group is able to plant trees with their caregivers, we are very happy to accommodate by designing a crew that has similar needs."
Green Schools in Winter?  Of Course!
My daughter (who is now 19) still remembers when her Kindergarten Teacher had them put on their coats, grab a sheet of black construction paper, and go outside to collect snowflakes! How cool was that!  And, how simple.  Learning outdoors shouldn't just be reserved for warm sunny days– help kids relate to their world during every seasonal change! Check out these ideas (JB):
Tried and True Simple Winter Lesson Ideas
With all the work of getting ready, simpler is often better when it comes to outdoor learning in winter. You could adapt many of these ideas for distance learners, too.
1. Track seasonal changes
Hone kids' observational skills by asking them to look for signs of winter. We like sharing this Scholastic Watch and Learn video to get kids thinking about possibilities. Kids can notice human-related changes, too, especially in urban settings. Do people dress or walk differently? Do vehicles look or operate differently?
2. Choose winter sit spots
Choose a class or individual "sit spots" for kids to sit and take in their surroundings. This practice is great for mindfulness and observation skills, especially if kids return to the same spot again and again over time. (And if outside just isn't doable, a window sit spot can also work well.)
3. Take a sensory walk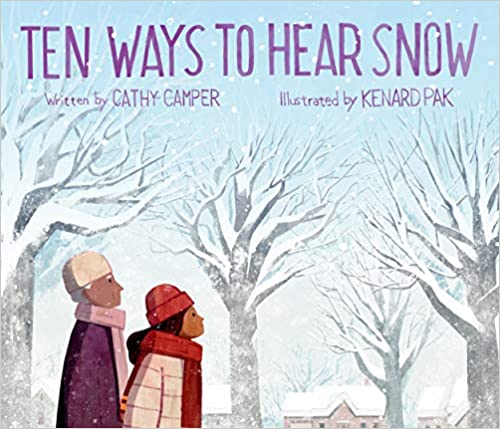 Encourage students to experience the sights, sounds, smells, and feel of winter as they walk. Back inside, use your experiences to write winter poetry or stories. We adore the new title, Ten Ways to Hear Snow, by Cathy Camper, for some inspiration.

4. Go on a winter scavenger hunt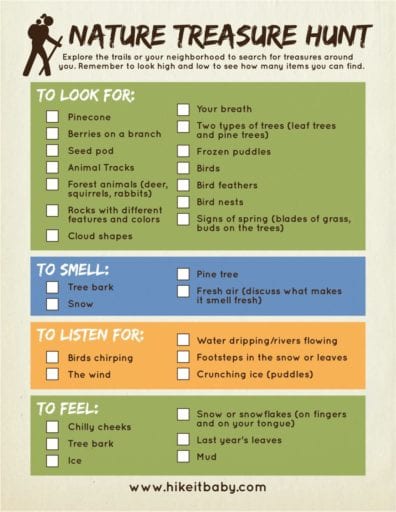 It's easy to turn your sensory walk into a scavenger hunt. This one from Hike It Baby has clickable and printed versions.
More Ideas:  weareteachers.com/winter-outdoor-learning
Nature Phenomena This Month
Photo courtesy of Missouri Department of Conservation. Learn more at https://mdc.mo.gov/discover-nature/field-guide
Increasing and Improving Environmental Journalism
Mississippi River Basin Ag & Water Desk expands coverage of local environment and agriculture news with new grant
COLUMBIA, Mo. (July 31, 2023) — The Missouri School of Journalism today announced a $2.47 million grant from the Walton Family Foundation in support of the Mississippi River Basin Ag & Water Desk, a network of journalists that provides coverage of agriculture, water and environmental issues centered around the Mississippi River Basin to news media nationwide free of charge. The grant extends the foundation's support of the Desk for three more years and represents a more than $1 million increase over the Desk's founding grant in 2021.
"At a time when local news deserts are a concern throughout the country, the Desk is an oasis of strong, local environmental coverage," said David Kurpius, dean of the School of Journalism. "We are thankful for the Walton Family Foundation's expanded support, which speaks to the profound needs the Desk is addressing in the industry and in communities throughout the basin."
With this support, the Desk will place a second cohort of 10 journalists in newsrooms throughout the basin for up to three years beginning next summer. As before, the journalists will be hired through a partnership with Report for America (RFA) and will receive training and mentorship from experts at the School of Journalism and the Society of Environmental Journalists (SEJ). Interested newsrooms can apply to Report for America by the deadline of Sept. 18.
In addition, reporters from the first cohort that started in 2022 have the option to remain for a third year, which is expected to result in a larger network of reporters next year. A list of newsrooms and reporters already in the program can be found at the Desk's website.
"Over the last two years, this unique program has proven to be highly successful at increasing and improving environmental journalism in local news deserts," said Meaghan Parker, executive director of SEJ. "Its comprehensive approach leverages the strengths of each partner to combine three key pillars: sustainable local newsroom capacity, regional collaboration and mentoring, and national networking and convening. SEJ is pleased to continue to be a part of this innovative and important effort to better inform local communities across the basin and leaders across the country."
"Collaborations like this are helping newsrooms bring greater awareness of the issues that affect the daily lives of millions of people living within the Mississippi River Basin through a local lens," said Kim Kleman, executive director of Report for America. "With this added funding, we'll not only be able to expand coverage but provide our corps members with the mentoring and editing support they need to better serve their communities through their reporting.